Hello all...first I want to start by letting you all know I will be announcing the winner for my giveaway later this evening or tomorrow morning..things have been a bit hectic around here..=)
As for this post, I would like to take some time to recognize Lynn Wigell whom I have found to be extremely talented with fiber. Her shop is Yarn Wench on Etsy; she offers some very cool art batts, top, and the yarn she spins is just oh-so-pretty!! Here is some of the yarn she has spun...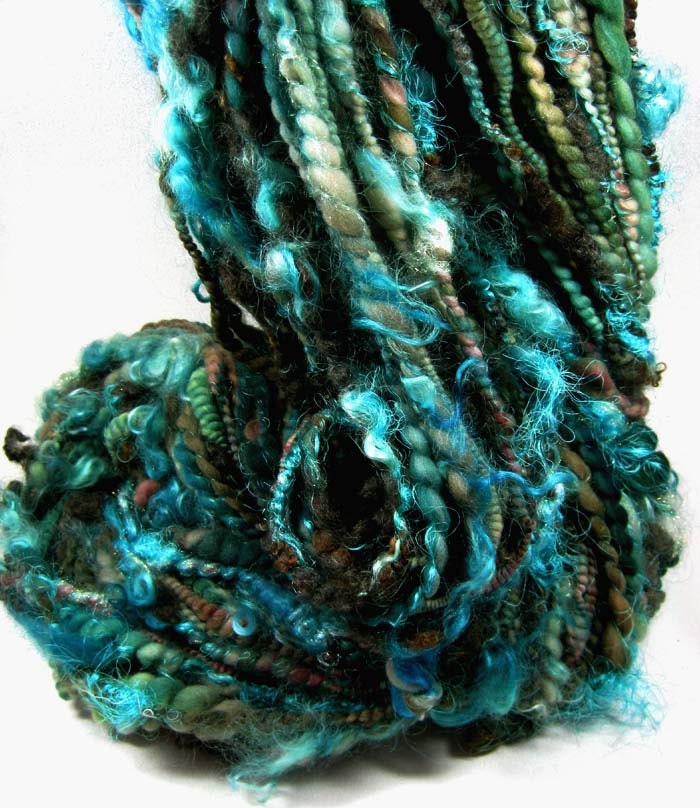 As you can see with this yarn, she has all kinds of coils going on in there and locks peeking out all over the place! The turquoise she uses is actually that electrifying in person, trust me, I have had the chance to spin up some of her batts with that color in it!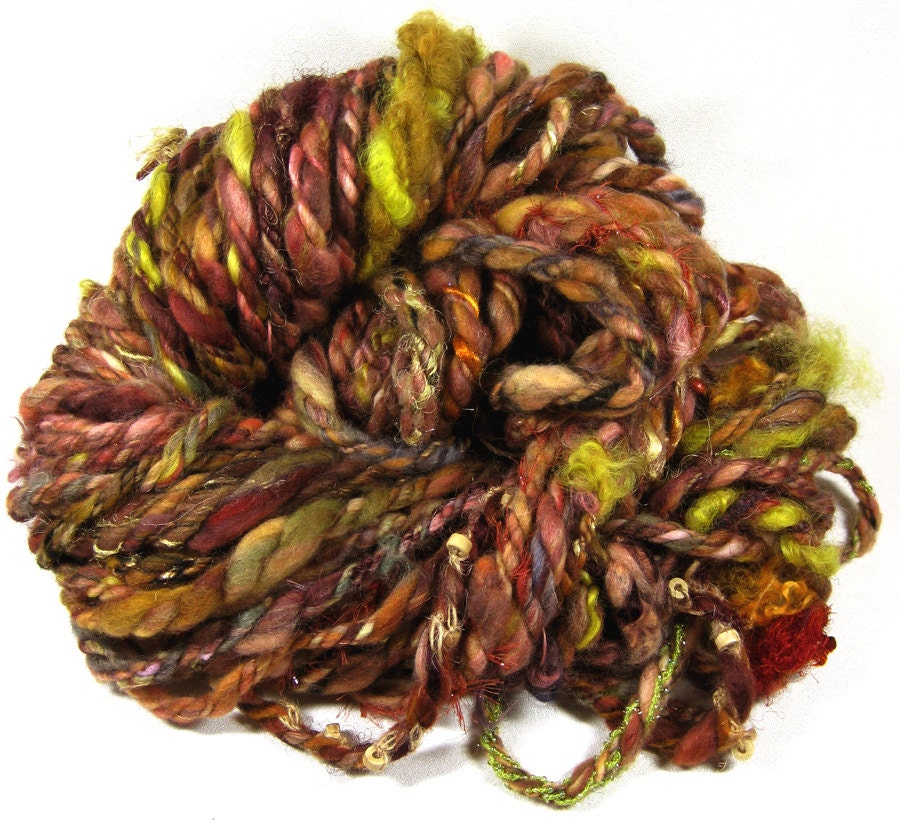 This is another very cool yarn which if you look closely, you can see all kinds of things going on with it from silks and locks to sequins! I really love the variation in this yarn which is part of what makes an art yarn I suppose because it is anything but consistent as you would typically find with machine-spun yarn.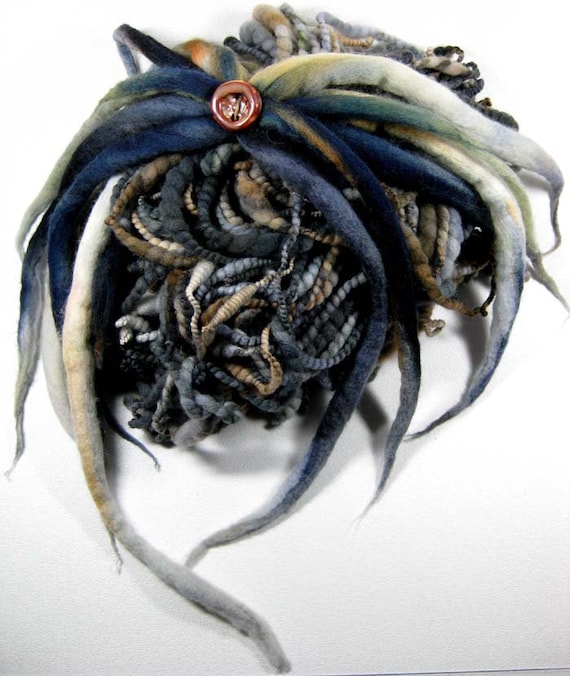 All I have to say is check this out! This yarn is entitled, "Flying Spaghetti Monster Dread Yarn." How's that for intensity? Lynn also does a wonderfully creative description for this yarn...
"

What to do with the Flying Spaghetti Monster when your not stroking him and listening to his sweet purr? Well, he likes to hang around on pieces of furniture looking mysterious. He's into hanging out on walls and he'd be pleased to live in your hair at Burning Man. He's also not opposed to having his various parts worked into a new piece all together. FSM is one adaptable guy!"
Here are some of her luscious batts which allow you to make your own creative yarn!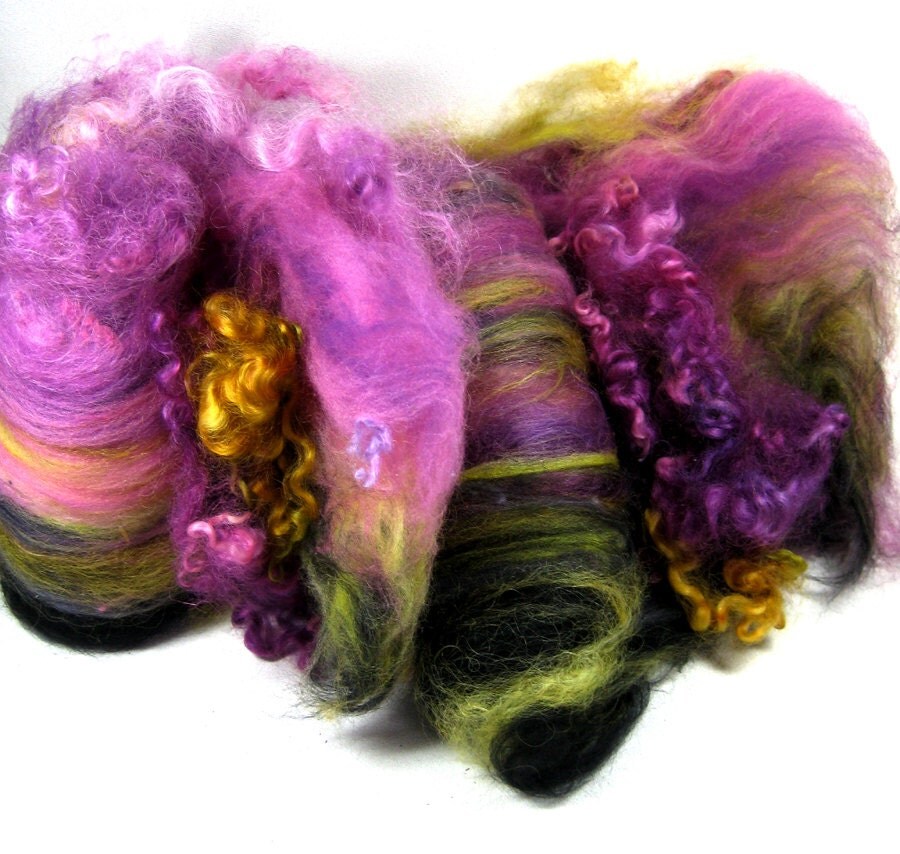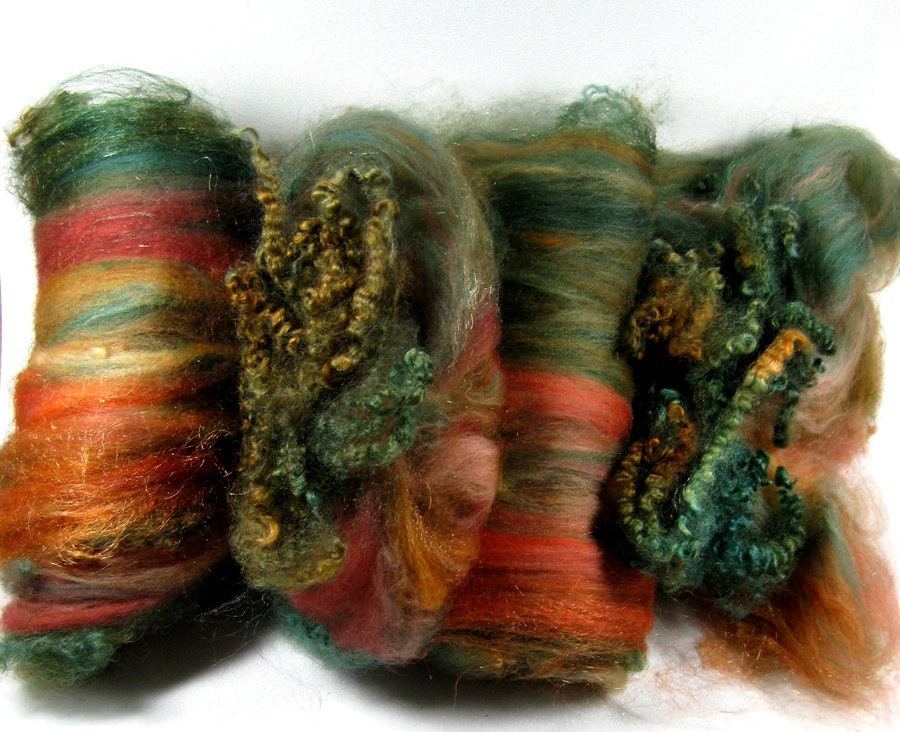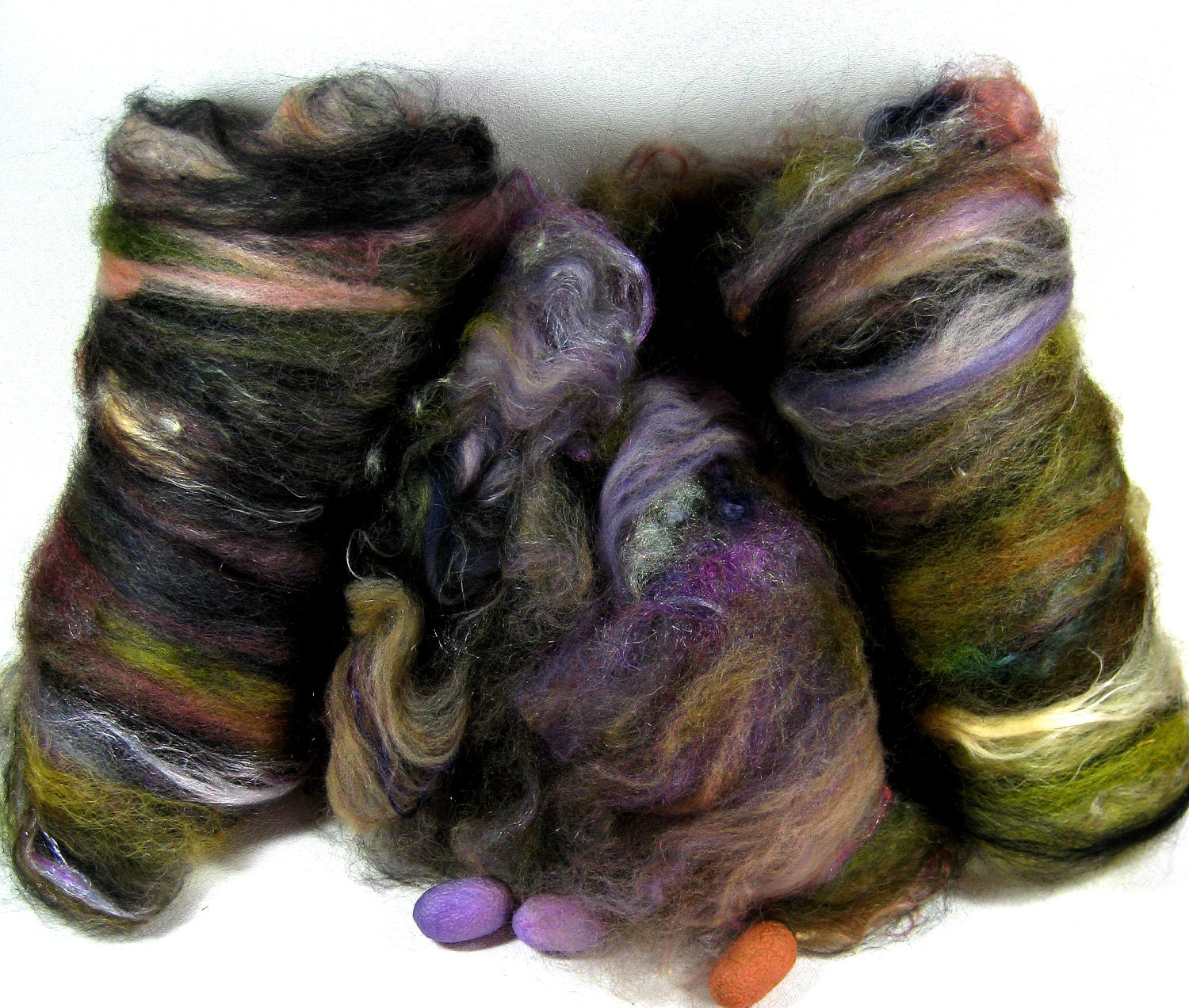 Her batts typically have so much color variation involved and lots and lots of beautiful locks! As you can see with this last batt pictured, she has included silk cocoons! I have purchased a batt from her before which had gold silk cocoon strippings I believe..along with all the locks of course. If you are looking for a good art yarn spin, you definitely can't go wrong with these batts..she gives you plenty of interesting material to work with...also, if
you ever find you are interested in one of her batts, make sure you grab them quick because they are sure to go fast! =)